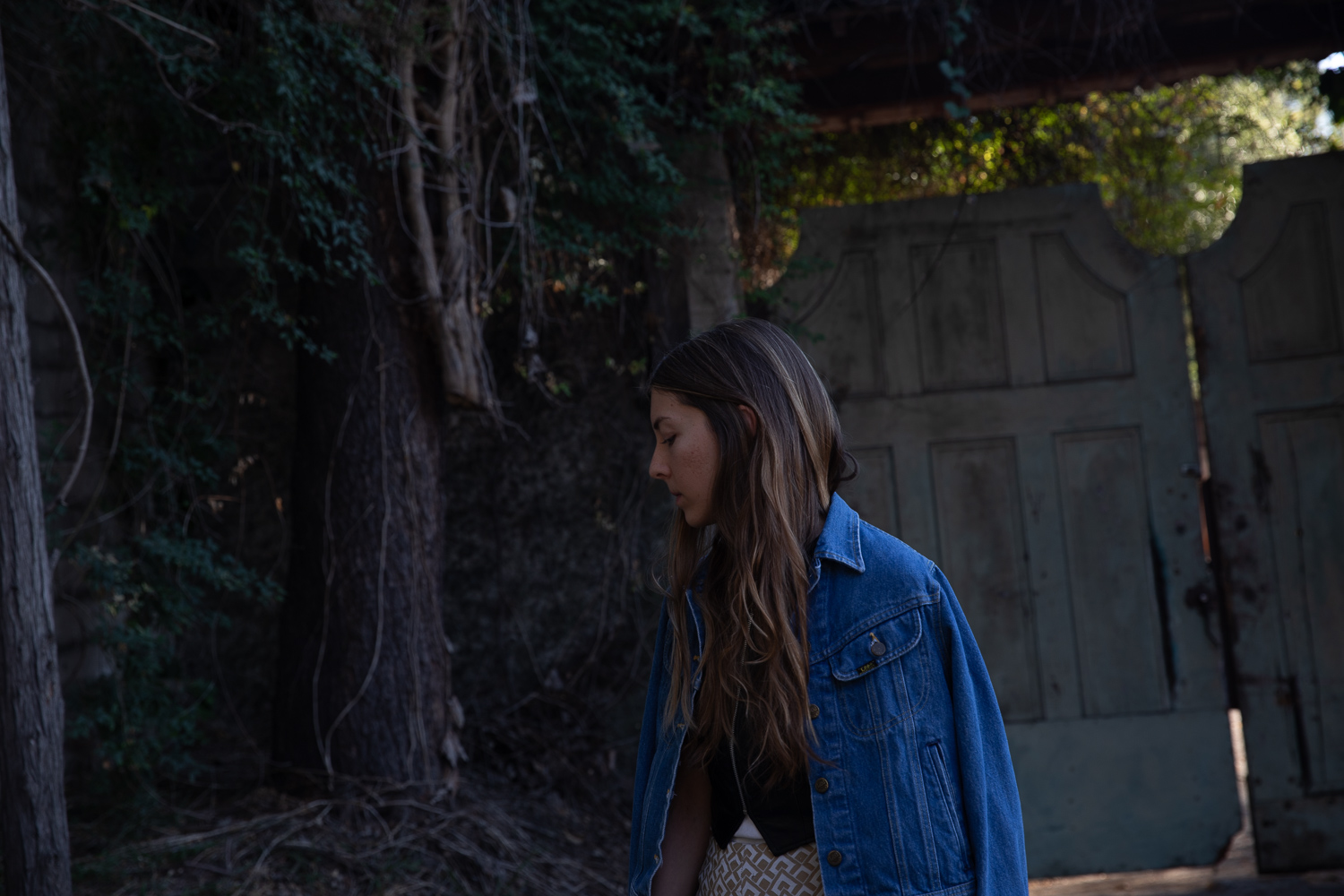 Itasca
Itasca is the musical identity of Los Angeles-based guitarist, singer, and songwriter Kayla Cohen.
Just as the name itself is ambiguous?a 19th-century pseudo-Ojibwe place name and portmanteau of the Latin words for "truth" (veritas) and "head" (caput)?so too is Cohen's musical project mutable and multivalent: fundamentally unconcerned with genre, but richly allusive of the hermetic worlds of private-press canyon-cult mystics and East Coast noiseniks alike.
Cohen's out-of-time recordings as Itasca?refined over the course of several releases, including the acclaimed 2014 LP Unmoored by the Wind; 2016's Open to Chance, and now 2019's Spring, both released on Paradise of Bachelors; reflect a Janus-faced gaze towards both baroque, acid folk-inflected songcraft and deconstructive, textural sonics. Though deeply informed by the mythology and iconography of the modern American desert West, Cohen likewise finds kinship with a lineage of English iconoclasts such as Michael Chapman, Bridget St John, and Mike Cooper,and lyrically to writers such as Cesar Vallejo and Diane Wakoski. Her adept fingerstyle guitar work?nimble but unshowy, always at the service of framing her plaintively unspooling modal progressions and moonlit voice?centers Itasca's melancholy pastorales in a hazy, heat-mirage space equally suggestive of familiarity and distance, community and anomie.
Cohen wrote the anticipated follow-up to Open to Chance in a century-old adobe house in rural New Mexico.
Inspired by the landscape and history of the Four Corners region, the sublime Spring (Paradise of Bachelors) ?its title summoning both season and scarce local water sources?seeks a devotional path to high desert headwaters.
The album features contributions from Chris Cohen, Cooper Crain (Bitchin' Bajas), James Elkington, and members of Gun Outfit and Sun Araw.
Andrew Male writes, "Spring is, ultimately, an ambient album, an intimate listening experience of transformation but also uncertainty, attuned to the dead voices and silences of these ancient landscapes and the young woman who now inhabits them. Mercurial and avian, it is a hazy path through a dusty landscape of sadness and enlightenment."
オフィシャルHP http://www.itascalosangeles.com
Facebook http://www.facebook.com/itasca
Twitter http://www.twitter.com/kayla_itasca
Bandcamp http://itasca.bandcamp.com
Instagram @kayla_itasca